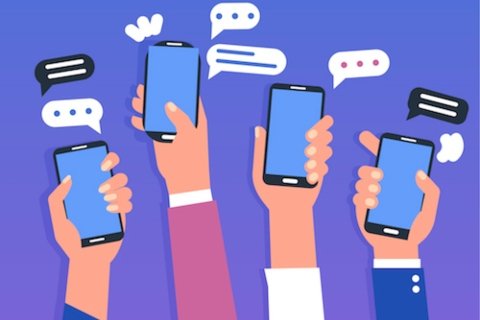 Average customer satisfaction for the telecommunications and media sector remains well below the UK average in the latest UK Customer Satisfaction Index (UKCSI), published by The Institute of Customer Service.
A score of 74.4 out of 100 in the January 2019 index was the sector's highest UKCSI since July 2013, and was also an improvement of 0.2 points compared to January 2018.
However, despite the improvement, the sector still scored 3.3 points below the all-sector average, leaving it ranked 11th out of 13 sectors.
The telecommunications and media sector, which features scores for 14 organisations, is rated lower than the UK average for all experience measures. The sector is also rated below the UK average for the customer ethos, emotional connection and ethics dimensions of customer service.
The number of customers who experienced a problem with an organisation was 19% (the UK average is 13.9%), which is the highest incidence of customers experiencing problems for any sector except for transport.
Satisfaction with each of the complaint handling measures improved by at least 0.4 points, but remains below the UK average. The number of customer experiences rated as right first time was 73.4%, up slightly (by 0.7 percentage points) but lower than all sectors except for transport and public services (local).
Tesco Mobile topped the table in terms of the highest rated organisation in the sector with a score of 82.4. It was followed by giffgaff and Three, which scored of 80.7 and 78.4 respectively.
All three of these organisations have each achieved a score at least 2 points above the sector average in every UKCSI since January 2015.