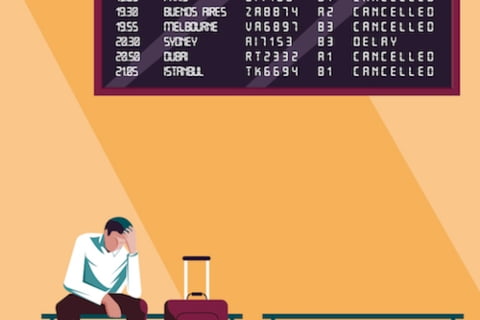 The British airline Flybmi announced that it had ceased operations over the weekend and filed for administration, after signs in the preceding weeks that the carrier was on the verge of collapse.
All flights were cancelled with immediate effect, leaving some customers in a state of limbo. In one case, a scheduled flight to Munich from Bristol saw passengers check in and go through security, before it was announced that the flight had been cancelled.
After the announcement affected passengers were told not to go to the airport, as the company said it was unable to rebook flights with other providers.
A statement from Flybmi said: "Our employees have worked extremely hard over the last few years and we would like to thank them for their dedication to the company, as well as all our loyal customers who have flown with us over the last six years."
The Civil Aviation Authority (CAA) advised that passengers who paid for flights using a credit card could be protected, along with those who had travel insurance covering 'scheduled airline failure'. The CAA said that people who had booked direct with Flybmi should contact their card issuer.
Flybmi offered flights to 25 European cities, including Brussels, Milan, Munich and Hamburg. Last year it operated 29,000 flights and carried 500,000 passengers.
Rory Boland, an Editor at Which? Travel said: "This is terrible news for Flybmi passengers, who will be seeking urgent advice on what steps to take. Some customers have claimed that tickets were being sold in the hours before the airline went bust, knowing full well those tickets would never be honoured, and passengers will rightly be outraged if this is proved to be the case."