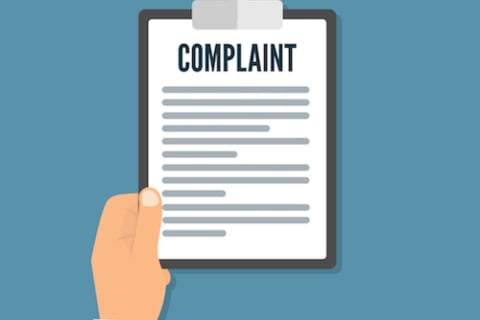 According to The Mail on Sunday, banks' unfair treatment of customers is the main reason behind a major increase in the number of complaints received by regulatory body the Financial Ombudsman Service.
Analysis of the nine months preceding the end of last year revealed that the number of disputes relating to current accounts are second only to Payment Protection Insurance.
The Financial Ombudsman Service, which steps in when a customer complaint is unresolved, reviewed more cases in the nine-month period than the entire year preceding April 2018.
As well as a rise in the number of cases reviewed, the rate of the service finding in favour of customers has also increased, by a hefty average of 52%.
TSB fares particularly badly in cases reviewed by the Ombudsman. The bank was faced with a deluge of customer complaints after an IT failure in April 2018 resulted in 1.9 million customers losing access to online banking services. The Mail on Sunday found that the Ombudsman ruled in favour of the customer in 90% of TSB disputes, while the bank is yet to resolve more than 17,000 disputes relating to the IT failure.
TSB was not the only bank to face problems in 2018. Barclays, RBS and HSBC, the UK's largest bank, all had significant IT failures which affected customers, with Nicky Morgan MP, the head of the Treasury Committee, criticising the "litany of failures of banking IT systems". Banks are also being forced to adequately compensate customers who have been let down by poor service, unfair actions, unethical sales tricks and improper closure of accounts.
UK Finance, which represents the banking industry, said: "Increased complaint levels are always disappointing, but the industry can now use this data to make improvements to the services it provides and address complaints effectively."
In the latest UK Customer Satisfaction Index (UKCSI), which was published last month by The Institute of Customer Service, the banks and building societies sector was the third highest rated out of 13. Overall satisfaction was at the same level as in July 2019, meaning that it remains at its highest ever level for the sector.
Although the number of problems and complaints increased, satisfaction with complaint handling improved, and is also at its highest ever level. TSB saw its score fall by 5.2 points compared to January 2019, while RBS's score fell by 2.2 points.