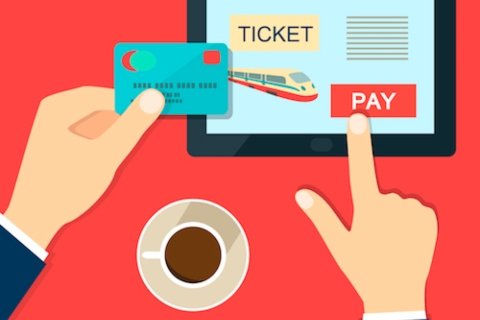 Wholesale changes to the UK's current train ticketing system have been outlined in new proposals that were published on Monday.
Recommendations by The Rail Delivery Group (RDG), which represents train operators, and Transport Focus, the independent passenger watchdog which also worked on the consultation, include sweeping changes to tackle what Transport Focus call the UK's 'outdated and outmoded fares and ticketing system'.
The RDG's proposed reforms include the suggested elimination of the 'cliff edge' gap between peak and off-peak pricing, the introduction of the pay-as-you-go tap-in, tap-out fares used in London, and more integration with other modes of transport.
The proposed reforms, which are based on the biggest-ever rail fares consultation, which features 20,000 submissions, are part of the industry's first contribution to the year-long Williams Rail Review, which has been set up by the government with the aim of improving the UK's railways for all.
Eight out of 10 commuters revealed that they wanted to see the current fares system overhauled, while nine out of 10 were in favour of smart or electronic tickets.
The RDG said that regulations surrounding peak and off-peak travel would need to be updated, so that ticket prices could be set more flexibly. It said that its proposed reforms could be in place within three years. RDG Chief Executive Paul Plummer commented: "Current regulation needs to be updated and we want to work with government, which is key to making improvements a reality, to deliver the better fares system the public wants to see."
Anthony Smith, Chief Executive of the passenger watchdog Transport Focus, said: "Passengers want to see root and branch reform to the outdated and outmoded fares and ticketing system."
Darren Shirley, Chief Executive of the Campaign for Better Transport, welcomed the proposals to fix a 'broken' fares and ticketing system that "desperately needs fixing".