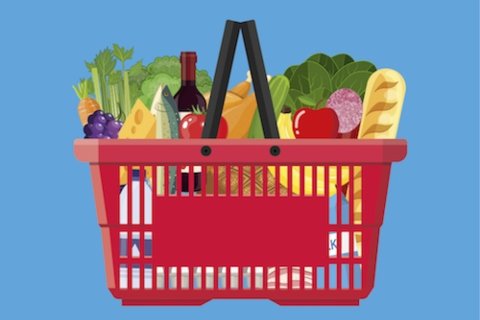 Aldi and Lidl were the big winners over the festive period, as two-thirds of UK households visited a discount supermarket.
Aldi, Lidl, Iceland and other discounters have expanded their luxury ranges, leading to buoyant festive sales in a period where customers traditionally choose quality over low prices.
According to consumer panel research company Kanta Worldpanel, Aldi recorded a sales increase of 10.4% in the 12 weeks up until 30 December, while Lidl was not far behind with growth of 9.4%, as consumers proved to be cautious with their cash in a climate of Brexit-related political uncertainty.
As the top performer, Aldi UK sold nearly £1billion worth of goods in December alone, and the week beginning 17 December was the busiest in the history of the German group's British division.
Fraser McKevitt, Head of Retail and Consumer Insight at Kantar, commented: "The discounters have continued to make their mark over Christmas: two-thirds of all households shopped at either Aldi or Lidl over the 12-week period, culminating in a highest-ever combined Christmas market share of 12.8%".
From the big four retailers, Tesco reported its best growth in nearly a decade, with like-for-like sales up 2.2% at its UK supermarkets in the six weeks preceding Christmas. In the 12-week period before Christmas, Asda delivered sales growth of 0.7%, faring slightly better than Morrisons. Sainsbury's struggled, with its sales falling by 0.4%.
Last week, ahead of this week's retail trading updates, Morrisons announced that it is lowering prices on 900 products, amid attempts to hold on to customers amid increased competition from discounters. The Bradford-based company is set to cut an average 20% off 'store cupboard favourites'.
Morrisons Marketing Director Andy Atkinson said: "We're listening to customers who are telling us that their budgets will be stretched in January, so we are cutting every penny we can on the essentials that will help them feed their families." An Aldi spokesman said: 'We see this every January, and Morrisons is unlikely to be the last one to cut some specially chosen prices."
In total, according to Kantar, supermarket sales growth slowed to 1.6% in the 12-weeks preceding 30 December, which proved to be the poorest performance in over a year, with shoppers spending £450 million more than in 2017.
Supermarkets have not been affected by the pattern of customers shifting to the web, which has hit high street retailers hard, and online sales rose by 3.9% over the 12-week period preceding January.