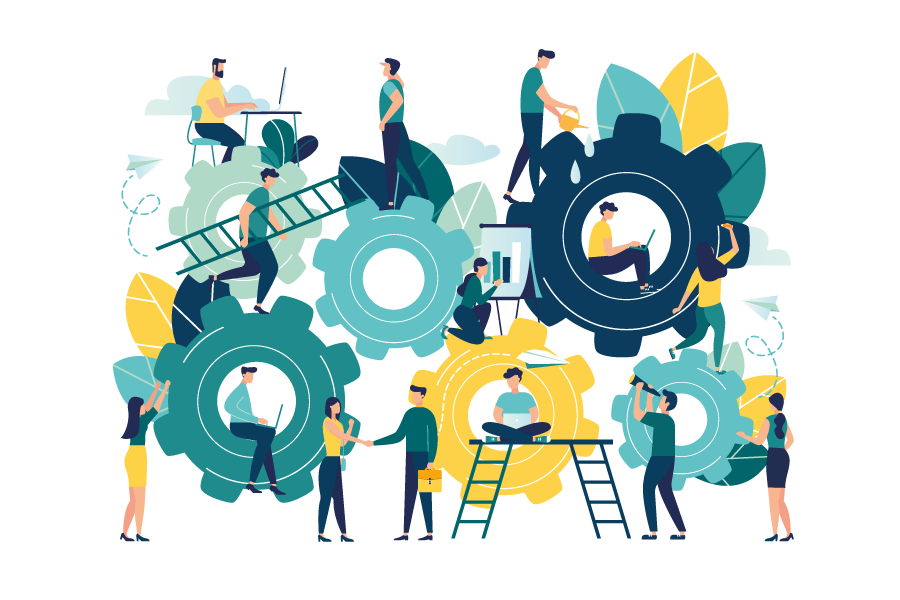 New research shows only half (52%) of new recruits are deemed a success by managers. The estimated annual cost to the UK economy of unsuccessful recruitment is £17.6bn. Managers underestimate the impact that pay, flexible working and strong relationships with colleagues have on staff recruitment and retention.
New research conducted by The Institute of Customer Service reveals that ineffective recruitment costs the UK £17.6bn annually. The recruitment process is rarely smooth-sailing and this report highlights the extent of the problem. With an average success rate of just 52%, recruiting new employees is both costly and highly inefficient.
The research, based on a sample of over 3,500 managers, employees and consumers, also showed significant discrepancies between what managers and employees think are the most significant factors influencing recruitment and retention.
Pay was highlighted as a critical factor by 39% of employees versus 29% of managers, and flexible working by 26% of employees compared to 20% of managers. Employees also highlighted their relationship with other team members as being particularly important and the difference that training and development can genuinely make.
Over half (58%) of managers believe that retaining skilled employees is a major challenge in their organisation. The research suggests that rather than emphasising the technical details of roles, hiring managers should focus more broadly on organisational purpose, values and engagement with customers and employees.
Almost half of managers surveyed (48%) stated that attitude – including genuine care for others and a willingness to learn and adapt – held a higher relative importance than technical skills in recruitment. The 1,000 employees surveyed were less sure about what the needed to demonstrate, with only 31% believing that managers find attitude most important.
Jo Causon, CEO of The Institute of Customer Service commented:
"Our research shows that organisations who are clear about their purpose and who recruit for attitude and cultural fit, will attract and retain talent far more effectively. We need to challenge the traditional methods of recruitment, along with the changing nature and role of work in our economy. With employment levels remaining high, customer needs evolving and relatively low growth, businesses who fail to recruit, develop and engage talent will struggle to survive. We need to think differently about how meaningful work connects employees, customers and organisations."
Notes to producers & editors:
'Are You Connected? Recruiting, developing and retaining the skills for customer service excellence' is independent research published by The Institute of Customer Service. It is based on the views of over 3,500 people: 2,000 consumers, 1,008 employees and 444 managers, in addition to in depth interviews with 26 business leaders.
The report can be downloaded https://www.instituteofcustomerservice.com/product/are-you-connected-recruiting-developing-and-retaining-the-skills-for-customer-service-excellence/
Graphs as jpgs/eps/data files are available on request
For further information please contact:
David Dagger
Marketing & Communications Director, The Institute of Customer Service
About The Institute of Customer Service
The Institute of Customer Service is the UK's leading authority on customer experience. The Institute is a membership body with a community of 450 organisational members and over 3,000 individual members.
It helps businesses align strategy, processes and culture to drive better business performance.
The Institute acts as a critical friend to its members: on hand with insight, knowledge and practical advice to help transform businesses customer experience. It provides research, insight consultancy, training and accreditation to achieve better, sustainable, business results.
For more information see: www.instituteofcustomerservice.com