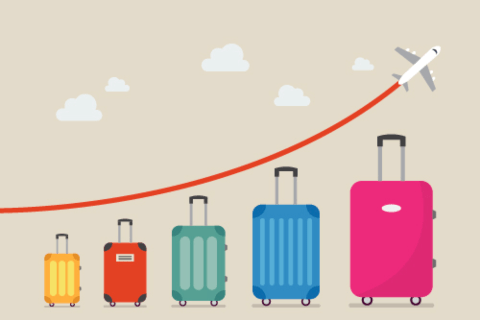 Average customer satisfaction with the tourism sector remains high in the latest UK Customer Satisfaction Index (UKCSI), which was published in July by The Institute of Customer Service.
Although the sector has seen a slight fall in customer satisfaction, by 0.1 points compared to July 2018, its score of 80.2 is 3.1 points above the all-sector average, and means that the sector is the second highest rated out of 13.
The tourism sector is rated higher than the UK all-sector average for all five dimensions of customer satisfaction, experience, complaint handling, customer ethos, emotional connection and ethics. The biggest gaps compared to the UK average are for complaint handling. Satisfaction with outcome of the complaint (7.0 out of 10) is the highest score of any sector and is 0.9 points above the UK average.
11.2% of customers experienced a problem with an organisation, an increase of 2.6 percentage points compared to July 2018. Although this is lower than the UK average of 14.3%, it is the highest level of problems ever recorded for the sector.
Out of 19 organisations, Jet2holidays.com topped the table for the highest average customer satisfaction, with a score of 83.3. Premier Inn and P&O Cruises were the next highest rated, with scores of 83.0 and 82.9 respectively.
All three made it into the top 20 organisations in the overall UKCSI, while P&O Cruises was the most improved organisation in the tourism sector for customer satisfaction, scoring five points higher than in July 2018.
Five organisations improved by at least one point compared to July 2018, while the same number saw their scores fall by one point or more.