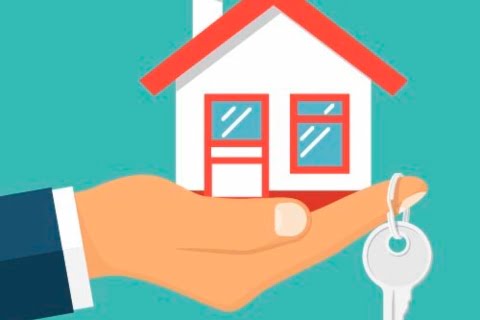 Lloyds Bank is set to offer 100% mortgages to first time-buyers under its new 'Lend a Hand' deal. First-time buyers in England and Wales will now be able to borrow up to £500,000 to go towards a new home, without putting down any form of deposit payment.
However, there is a caveat, the deal stipulates that a member of the buyer's family must put a sum equal to 10% of the property value into a Lloyds savings account. Lloyds will pay an interest rate of 2.5% on the money deposited.
Most other major lenders ask for a minimum deposit worth 5% of the property purchase price, although Barclays has offered a similar mortgage deal, the price of which Lloyds has undercut.
The mortgage, which is a three-year fixed rate deal priced at 2.99%, will allow some customers to get on the property ladder via aid from the 'Bank of Mum and Dad', although the family member will be unable to access their deposited cash during the three-year period.
Lloyds research found that the number one life goal for 18-35-year-olds is buying their first home, and Lend a Hand is designed to enable this, given that half of this age group said that saving for a deposit is the biggest obstacle to buying. The research also revealed that average deposits put down by first-time buyers are £33,211 in the UK, a figure that rises to a hefty £110,182 in London.
Vim Maru, Group Director at Lloyds Banking Group, said: "We are committed to lending £30 billion to first-time buyers by 2020 as part of our pledge to help people and communities across Britain prosper, and 'Lend a Hand' is one of the ways we will do this. At the heart of this market-leading product is helping to address the biggest challenge first-time buyers face getting on to the property ladder, while rewarding loyal customers in a low-rate environment."
The bank's expansion into the first-time buyer sphere comes as the property market attempts to navigate choppy waters amidst Brexit-induced uncertainty. Estate agency Your Move revealed last week that up to 25% has been wiped of house prices in some of the wealthiest areas of the country, while The Royal Institution of Chartered Surveyors revealed that the outlook for sales in the current market is the worst in 20 years.