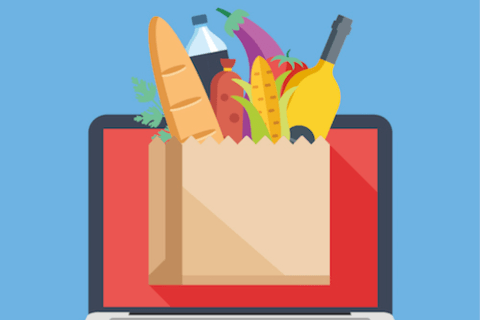 There was good news for Sainsbury's customers who enjoy a takeaway last week, as a two-month pilot Deliveroo service launched in four cities.
The scheme will see customers able to order hot food from the supermarket through the Deliveroo app, as well as a selection of sides, salads, soft drinks and sweets. Pizzas ordered from the Sainsbury's pizza counter will be cooked to order and will retail at the store price, albeit with the addition of Deliveroo's charge, which is usually about £2.50.
Customers set to benefit from the delivery service include those who live in the vicinity of Sainsbury's stores in Cambridge, Selly Oak in Birmingham, Hove in Sussex, and Pimlico and Hornsey in London.
Sainsbury's Chief Digital Officer Clodagh Moriarty said: "We're excited to see what our customers think before deciding if, how and where we go next with the offer."
The move comes as supermarkets face increasing competition from the rapid growth of the UK's £8.1 billion food delivery market, which saw growth of 13.4 per cent between 2017 and 2018 according to market data company MCA.
As consumers increasingly turn to the convenience of deliveries over shopping out and cooking food, Sainsbury's is not the only supermarket seeking to take a bite out of the thriving delivery market.
Deliveroo already offers cold food and drink deliveries from the Co-op in certain locations and stores in the UK, while last year Asda trialled a pizza delivery service via Just Eat. The supermarket revealed last month that the service will be available in 50 UK stores by the end of 2019.