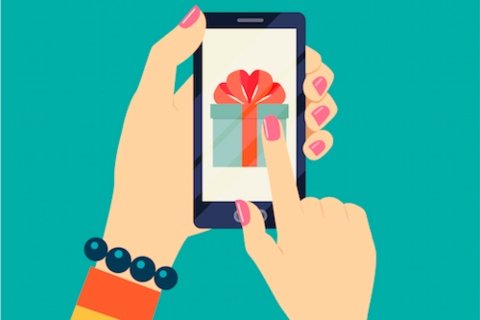 Next has reported a sharp increase in online sales over the Christmas period, set against declining trade in stores.
As expected there was a big shift from the high street, with customers turning to online shopping in favour of visits to stores.
Online sales rose by 15.2% between 28 October and 29 December as opposed to a year earlier, while store sales fell 9.2% in the same period. Total full-price sales were up by 1.5%.
Next Chief Executive Lord Wolfson, who is a prominent Brexit supporter, said: "People are maybe a little bit more cautious, given the uncertainties around Brexit. But I think that's as strong as you can put it."
Laith Khalaf, Senior Analyst at Hargreaves Lansdown, commented: "Next has delivered some Christmas cheer to the retail sector, but only because its online offering is doing so well. While the 'numbers from the high street stores look pretty dire, stores still make an important contribution given that half of online sales are collected there by customers."
Next traditionally tops the rankings when it comes to the performance of online sales among high street retailers, and it remains to be seen how others have fared over the period. Debenhams is viewed as the most vulnerable of the big names, with its shares currently trading at historic lows.
There is cause for optimism however given that Next's strong trading figures follow on from those of John Lewis Partnership, which has reported an 11% rise in sales in the last week of 2018 compared with 2017 figures.
Rival retailers Debenhams and Marks & Spencer are set to release trading statements next week.