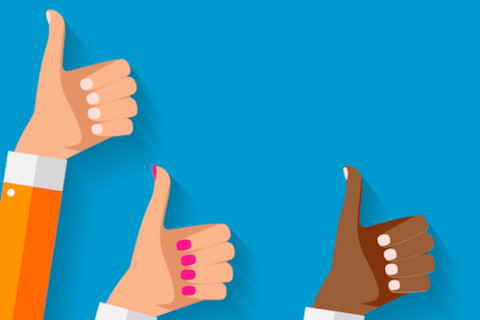 Research by Which? has found that the proliferation of fake reviews on Amazon risks misleading consumers.
The consumer group tested eight products, all of which were highly rated on the Amazon website. The laboratory tests found that three of these products performed so badly that they were classed as 'Don't Buys'. Which? scores for the other five products were between 47% and 57%.
The lowest-scoring product was the Onson cordless vacuum cleaner, despite the fact that it was marked as 'Amazon's Choice', and had an average review of 4.4 on the retailer's website, while a set of headphones made by Yineme were found to provide 'exceptionally poor' sound, despite the fact that the product had a large number of high reviews and was also marked as Amazon's Choice.
Natalie Hitchins, head of home products and services at Which?, commented: "Customer reviews should be a helpful resource for shoppers choosing what to buy and billions of pounds are spent every year based on this feedback, so it's vital that Amazon takes stronger action to ensure people can trust the information they see online and aren't duped into buying poor-quality products."
After Which? shared its findings with Amazon the retail giant removed the vacuum cleaner and headphones from sale.
The retailer said: "Amazon is relentless in our efforts to protect the integrity of reviews. Any attempt to manipulate customer reviews is strictly prohibited and in the last year alone, we've spent over $400m (£310m) to protect customers from reviews abuse, fraud and other forms of misconduct."