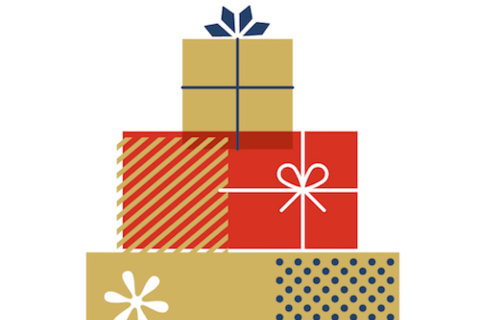 High-street retailer Marks & Spencer has banned glitter from its 2019 Christmas cards, wrapping paper, calendar and crackers, amid customers' growing environmental concern.
The retailer is joining the effort against microplastics (tiny particles that that harm the environment), and glitter is made from etched aluminium that has been bonded to polyethylene terephthalate, a form of microplastic that can find its way into the sea.
The retailer has responded to growing consumer concern with the environment by stating that by the end of 2020 it will be 100% glitter-free.
Earlier this year, campaign group 38 Degrees launched a petition, requesting the environment secretary of the time, Michael Gove, to ban glitter as part of a government crackdown on plastics, and this ban allows Marks & Spencer to join ranks with other retailers who have made similar moves.
Waitrose has pledged to ensure its own cards, wraps, crackers, flowers and plants are glitter-free or use an environmentally-friendly alternative; Tesco's Christmas trees, plants and flowers are now plastic-free; Aldi is removing glitter from its Halloween range; and Hobbycraft has launched biodegradable glitter alternatives.
"We know reducing single-use plastics is as important to our customers as it is to our business," explains Director of Food Technology at Marks & Spencer, Paul Willgoss.
The retailer has confirmed it has already removed 1,000 tonnes of plastic packaging from across its business and is continuing to improve the recyclability of packing, with an aim to ensure all packaging is widely recyclable by 2022.
It also promises that the glitter ban will not reduce its Christmas spirit, stating that recyclable and innovative paper patterns, with minimal use of foil, will provide festive sparkle.