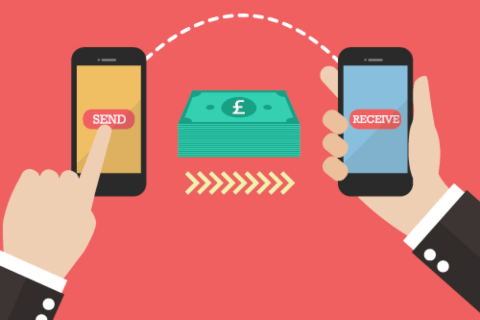 The number of customers using mobile banking is set to outstrip the number visiting a high street branch within two years, according to analysis by the marketing consultancy Caci.
Mobile and online banking is already part of the furniture in the UK, with over two-thirds of customers using online banking in 2018, according to figures by UK Finance. Mobile banking was also widespread last year, with 48% of customers using it, an increase from 41% in 2017.It's predicted that 71% of consumers will use mobile apps for banking by 2024, while over the same five-year period the number of customers visiting branches is expected to fall to just 55%.
The decline in high street banking has seen British banks close two-thirds of their branches over the past 30 years according to consumer group Which?, with the rise of phone and internet banking playing a key part in the fall in footfall. Mobile-only start-up banks have added to the pressure on high street branches over the last couple of years, with mainstream banks spending billions on technology to combat their rise. Lloyds Banking Group, for example, is currently undergoing a £3 billion two-year restructure that will see 6,000 jobs cut and a further 8,000 new tech-focused roles created.
The decline in the number of branches has led to fears that elderly and less digitally minded customers could suffer. Gareth Shaw, Head of Money at Which?, said: "While digital banking is on the rise, there is still widespread appetite for dedicated bank branches that provide the full-range of financial services and vital access to cash."
UK Finance said: "This rapid rate of technological change is set to continue over the coming decade as people embrace the ever-widening number of ways to pay and manage their finances, depending on their needs and lifestyle.'But technology is not for everyone and maintaining access to cash is vital to ensure no customer is left behind."