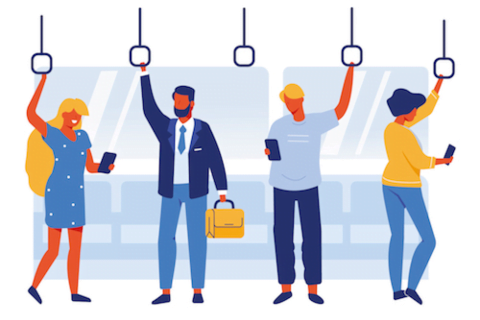 Commuters are in the midst of wide-scale disruption, as workers on South Western Railway (SWR) embarked on a 27-day strike at the start of the week.
As a result, hundreds of thousands of passengers have been faced with delays and cramped conditions on carriages. The industrial action by the National Union of Rail, Maritime and Transport Workers (RMT) is a result of a long-running dispute with SWR over the role of guards on trains.
The lengthy strike, which will cause chaos both for commuters and Christmas plans, means that SWR is only running around half of its normal services in December. SWR serves London Waterloo, which is one of the UK's busiest railway stations.
The strike means that services will be cancelled and delayed throughout the month, while some routes will see bus replacement services operate. Trains will also stop running earlier than usual.
Commuters have taken to social media to vent their frustrations about the ongoing disruption, while there have been reports of passengers being taken ill due to the cramped conditions in carriages.
SWR Managing Director Andy Mellors branded the RMT strike action 'unnecessary'. He continued: "We've been very clear that we're committed to keeping a guard on our trains and those guards will have safety-critical competencies. Our proposals will make guards more customer facing and improve safety, security and accessibility."
In a statement on Tuesday, RMT General Secretary Mick Cash said: "Our members are solidly supporting the second day of this phase of strike action and are standing firm the length and breadth of the franchise in defence of the role of the guard, accessibility and the safest method of train despatch and operation."