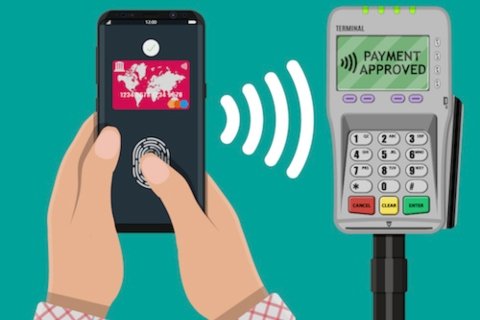 An innovative project by NatWest will see the bank trial a fingerprint contactless debit card that stores users' details, enables a spend above £30 and negates the need to type in a PIN.
The pilot project, which will be trialled from April, will initially be limited to just 200 customers, but could be rolled out to all of the bank's customers if the scheme proves to be a success.
The cutting-edge biometric technology has the potential to be the next step in the contactless payment era, in an industry which saw six billion contactless payments made last year.
The trial customers will use debit cards that contain an electronic copy of their fingerprint on one corner. If they place their finger on that part of the card and wave it over a payment terminal, a contactless payment will be authorised.
A lack of a £30 limit is a key aspect of the card and will enable consumers to spend larger sums more easily. The technology, which has been developed by digital security company Gemalto, also guards against criminals if a card is lost or stolen, as a payment is only enabled if the user's fingerprint matches the data on the card.
The bank clarified that retailers would not have to make any changes to existing payment terminals to accept the new cards. It also said that it was working with Visa and Mastercard to ensure that the new card would be accepted in all locations.
David Crawford, Head of Effortless Payments at NatWest, commented: "This is the biggest development in card technology in recent years and we are excited to trial the service." Gemalto said: "Fingerprint authentication sweeps away limits on the value of contactless payments, removing the need to enter a PIN or sign the receipt. As a result, it simplifies the consumer experience at the point of sale and makes it faster and safer."