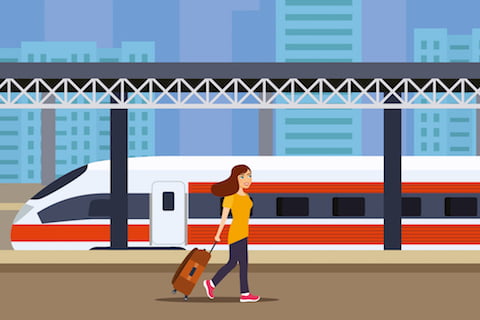 Commuters have been hit by a rise in train fares, despite the wave of strikes and poor performances that afflicted the railways in 2019.
The rises at the start of 2020 will see widespread increases across the network. The route between Winchester and London Waterloo will see passengers pay £5,520 for a year-long season ticket, an increase of £148, while commuters from Welwyn Garden City to London will pay £83 more.
Between London and Manchester on the Avanti West Coast route, the cost of a standard one-way anytime ticket has risen by £5, and now stands at £180.
The rises come despite the widespread strikes and cancellations that affected South Western Railway, Northern Rail and TransPennine Express customers last year.
The fare increase across the UK's railways stands at 2.7%, a figure that is fractionally lower than the July 2019 Retail Price Index measure of inflation, but nearly twice the more commonly used Consumer Price Index.
The Rail Delivery Group said that the increased revenue resulting from the price hikes will go towards improving the railway network: Rail passengers across the country are set to benefit from 1,000 extra train carriages, with better technology on board to improve journey planning and accessibility.
However, David Sidebottom, director at the independent watchdog Transport Focus, called for fares reform in order to improve the consumer experience: After a year of pretty poor performance in some areas, passengers just want a consistent day-to-day service they can rely on and a better chance of getting a seat. Transport Focus has long called for a fares system that is simple to use, easy to understand and is flexible enough to cater to how people work and travel today.
Last year Keith Williams, who is leading a review of Britain's railways which is due to be published shortly, also called for reform of the fares system: To create a modern, customer-focused railway we must tackle fares reform. The structure hasn't been substantially updated since 1995 and is holding back innovation and customer-focused improvements across the network.