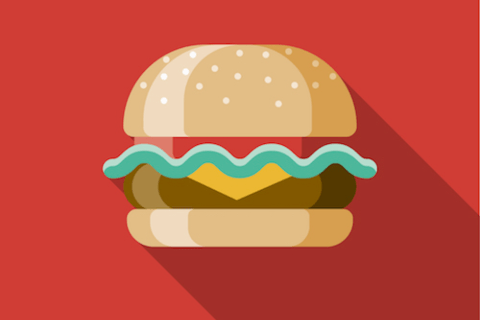 Fast food outlet Burger King has come in for criticism, after it emerged that its newly launched plant-based burger is not suitable for vegetarians or vegans.
The plant-based alternative to its normal Whopper burger, christened the Rebel Whopper, is cooked on the same grill as its meat counterparts, meaning that it's unsuitable for consumption by vegetarians and vegans.
Burger King made it clear that the burger was aimed at customers who are attempting to cut down on meat consumption, with Katie Evans, Marketing Director at Burger King UK, explaining that the burger was designed to cater to flexitarians.
The fast food chain clarified that its vegetarian bean burger and the vegetarian option on the children's menu are cooked separately.
Sam Calvert, Head of Communications at the Vegan Society, said that Burger King had 'missed an opportunity' by not making The Rebel Whopper a fully vegan product, and also said that vegan mayonnaise was 'readily available' the burger is currently served with normal mayonnaise, unless customers specify that they would like a mayonnaise-free product.
Others took to social media to accuse the firm of attempting to cash in on the current plant-based food trend, although the chain found an ally in the form of Toni Vernelli, Head of Communications and Marketing International at Veganuary, who said that 'increasing the availability of plant-based options' was the best way to encourage consumers to eat less meat.