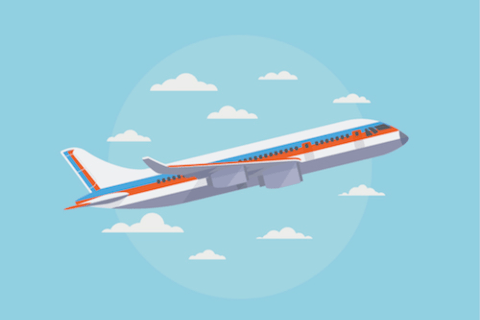 Airlines have come under fire for keeping information from customers regarding a 'no-deal' Brexit scenario.
According to the International Air Transport Association (IATA), flight numbers will be capped at last year's levels under EU legislation that will come into effect in the event of a no-deal. Despite this, most carriers that offer travel from the UK to Europe, including BA, EasyJet, Ryanair and Jet2, are planning to expand routes and increase capacity in 2019.
While fears of planes being grounded have been negated due to the legislation, in the event of a no-deal, airlines will be unable to add these new routes and services, resulting in the cancellation of thousands of customers' flights.
The global airports body, Airports Council International, has said that the no-deal cap will "result in the loss of 93,000 new flights and nearly 20 million airport passengers on the UK-EU27 market".
Under the legislation, travellers will be automatically refunded if flights are axed, but will have to rebook seats. These will most likely be more expensive than the original prices due to increased competition.
Rory Boland, Editor of Which? Travel, said: "It is the job of airlines to tell passengers what is likely to happen. If they were more upfront it would give passengers the information they need to protect themselves. To date, only the Hungarian airline Wizz Air has warned British customers of the no-deal regulations. Under the new rules, UK customers would also be required to have at least six months left on their passports in order to visit EU countries, a stipulation that is likely to catch out those who are unaware."
IATA Director General Alexandre de Juniac commented: "That current flight levels will be protected even with a hard Brexit is an important assurance, but with two months left until Britain leaves the EU, airlines still do not know exactly what kind of Brexit they should be planning for. There is legal and commercial uncertainty over how the [European] Commission's plan to cap flight numbers will work. In the small window remaining before Brexit, it is imperative that the EU and UK prioritise finding a solution that brings certainty to airlines planning growth to meet demand and to travellers planning business trips and family holidays."
The Department for Transport said: "We are committed to ensuring that flights between the UK and EU continue and the European Commission has published a proposal to make sure this happens. This clearly shows that in the event of no deal, both sides are committed to maintaining connectivity. These combined reassurances should allow businesses and passengers to book and travel with confidence."