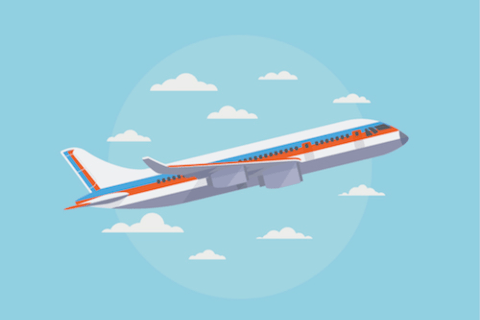 Passengers are set to benefit after easyJet announced the launch of a new domestic route between Birmingham Airport and Glasgow.
The service, which is set to launch in March 2020, will fly 13 times per week. It's expected that around 180,000 people will use the service in its first year.
Ali Gayward, easyJet's UK Country Manager, said: 'We're delighted to announce a new route from Birmingham to Glasgow providing even more great value and convenient domestic connectivity for our customers. 'The connection of two major UK cities is great for the Midlands region and the positive benefits it will bring in supporting the UK economy."
"This news underlines easyJet's continued commitment to our passengers and supports our ambition of always providing a great service and low fares, and we are sure the route will be a success."
Nick Barton, Chief Executive of Birmingham Airport, said: "This announcement is great news for travellers as it gives more capacity and choice between Birmingham and the popular city of Glasgow."
The move will threaten Flybe's previous monopoly on the route. Flybe, which is the UK's largest regional airline, currently offers up to six flights each way per day between the two cities. The smallest carrier operated by easyJet can carry twice as many passengers as Flybe's Q400, although with less seats to fill Flybe can afford to provide more frequent services.
A spokesperson for Flybe said: "Flybe is proud of its established position as the largest scheduled airline by the number of air traffic movements at both Birmingham and Glasgow airports. We continue to offer customers a multi-frequency, conveniently timed schedule throughout the day with a choice of up to 50 flights every week on this popular route."