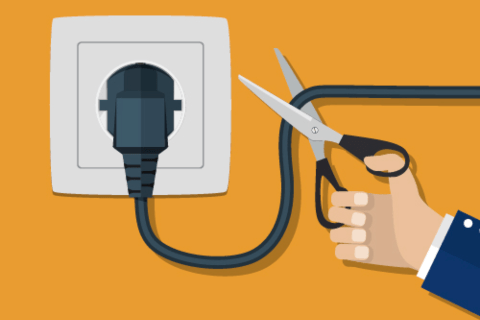 Manchester-based green energy supplier Eversmart Energy has ceased to trade, leaving 29,000 customers without a supplier. The announcement was made on Friday 6 September. Eversmart did not provide reasons, but the company was named the second worst supplier for customer service in a report by the Energy Ombudsman in 2018. Then in 2019, complaints about the company rose to 225 in the first eight months, compared with just 55 throughout the whole of 2018.
"Billing and switching problems have been the main drivers of unresolved complaints about the company," said Energy Ombudsman Chief Executive Matthew Vickers.
Ofgem, the industry regulator, is appointing a company to take on the 29,000 customers. The regulator's Director for Future Retail Markets, Philippa Pickford, told customers not to worry: "Under our safety net we'll make sure your energy supplies are secure and domestic customers' credit balances are protected."
She continued: "Ofgem will now choose a new supplier for you and whilst we're doing this our advice is to'sit tight' and don't switch. You can rely on your energy supply as normal. We will update you when we have chosen a new supplier, who will then get in touch about your new tariff."
Last year, Eversmart launched a low-cost tariff, described by the company as better value than an ISA or a high street savings account, where households had to pay approximately £1,000 for a year's worth of energy up front, and subsequently benefitted from 12% interest. However, the tariff drew criticism, with Citizens Advice warning that the rest of the industry would be forced to pick up significant debts should the supplier go bust.
Eversmart is the thirteenth supplier to drop out of the UK market since the start of 2018. "Our research shows this unlucky baker's dozen of failed companies has left behind at least £172million in unpaid costs," said Gillian Guy, Chief Executive of Citizens Advice. 'These will be picked up by other consumers through higher bills."
It is not yet known how many of Eversmart's 29,000 customers were on the tariff and whether the supplier who picks up these customers will honour the interest rate.